Providing
Formaltrade GmbH, as a regulated Swiss entity, performs as an Independent Asset Management company designed with its own independent active management structure without external influence.
A Swiss Quality Made Asset Management

Regulated Asset Management with a Difference
Swiss regulated Formaltrade entity is an External Asset Management service provider.
This exclusive opportunity is established through one of the most tightly regulated countries in the world; whilst we trade via the most liquid market in the world – the Euro/U.S. Dollar.
Formaltrade make a 'best effort' return for its loyal, High-Net professional client base.
---
Formaltrade international clients understand that the returns we make each month are independent of the trend of other Financial Markets.




–

Formaltrade bespoke trading model is NOT correlated with the Stock Market, Indexes, Bonds, Treasuries, Commodities etc.
Trade Management
Due to Formaltrade agreement with the Swissquote bank, the ability is provided to trade the Euro / Dollar market at a stable discounted level.
Formaltrade trading model adapts and factors in all surrounding market activity.
Trading at a premium level allows Formaltrade model to extend its gains, compared to other participants in the market.
---
The model spots unique entry points in the Euro/Dollar market (most liquid in the world) and moves in a short space of time, thus allowing for maximum efficacy in terms of return; and maximum efficacy in terms of length of time holding positions.
Unique Asset Management 
Throughout Formaltrade's trading history as our own sole identity, we have set ourselves apart by amalgamating the most revered sources of information in Real-Time and executing trades at the best possible pricing on the clients behalf:
Formaltrade's own software as a superior signal system is designed to make it possible to collect most important and influencers market information from financial numbers and news providers.

The signal system with its unique program is also capable of reading the content of most major pricing institutions, gathered in the same pool of information, and summarising these as customised signals easier for any trader to read and understand the information provided in a short time for best possible market positioning measures.

The output collection of information is best linked to the most liquid and established currency pairs EUR / USD.

The signal system is capable of reading all information and removing inefficient market figures as background noise, from selected currency pairs moving in the market, towards important news and announcements, with prior calculated effect levels.

For the best result, even though the provider bank assigns the best existing real fix prices without slippages, the Formaltrade signal system can also be used to assess all added processes from other actors for more correct reliable assessment of relevant buy or sell positioning in the market.
2021
– FORMALTRADE –
Formal Asset Management
– FORMALTRADE –
Formal Asset Management
– FORMALTRADE –
Formal Asset Management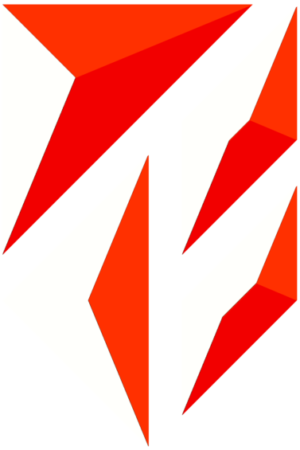 Outstanding Risk Management 
Formaltrade's own software as the signal system is designed to warn quickly, or even signal to stop all the management if necessary.




These measures are highly important to avoid positioning on false inefficient prices also to avoid possible deviation effects in the form of market slippage effect.




Formaltrade signal system with its bespoken results is even more powerful and useful in the event of high market volatility.

Our own designed signal system is capable, to actively and constantly update all calculations to re-register any new stop-loss signal together with take profit levels, at the highest range to avoid any possible incoming market risks.

Formaltra signal systems are built and adapted to provide the best possible guidance with the shortest time frame for each trading decision and position, especially most importantly, at uncertain times, as a high standard for a reliable and controllable asset but also secure risk management.
Security
"General Policy" provided by Formaltrade Group are always to be considered concerning the safety (Management and Safety) of any client's funds during Formaltrade active management which can be found on our DISCLAIMER webpage.
♦ Kindly Note: Clients should always seek independent professional financial advice before proceeding with any new Financial Investment.
Profitability
Formaltrade's own unique management control system also contains statistical and news chart trend tools, combined with an extremely complex build that includes pre-market prices booking statistics and analytical real-time news system.
It is Formaltrade's behest to offer a far superior service to our High-Net clients, more than any other competitor out there in the market today.
Unique Structure
In turbulent times such as these, the superior signal results and trade structures most certainly separate us from many investment-fund structures. Please feel free to see historical Results and request more information.